YOUR TEAM FOR FIRE-TREATED PLYWOOD AND VENEERS
YOUR TEAM FOR FIRE-TREATED
PLYWOOD AND VENEERS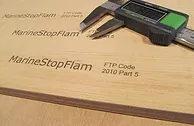 We specialize in the production of plywood panels certified according to IMO FTP Code Part 1 non-combustible and Part 5 flame retardant and offer a wide range of products.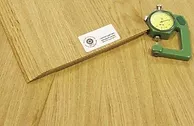 We are IMO FTP Code Part 5 flame retardant certified to impregnate any common type of veneer.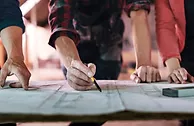 We are very active in the research and development of new products in the field of fire protection. Upon request, we develop individual solutions for our customers.
As a family business, we have accumulated over 25 years of experience in the production of veneer and plywood panels. For almost 10 years we started IMO certification of our products and since then we have specialized our whole production on it. Our accumulated experience and the size of our company allows us to be very flexible and to develop individual solutions for our customers. Our products are all produced in our factory and meet very high quality standards.
While we strive to be innovative and at the forefront of the industry, we also look to the future of our planet and the impact of our production.
The use of mainly natural products in our production already makes it significantly more environmentally friendly than productions that work mainly with manmade products.
We are working with Plant-My-Tree to strengthen our efforts to offset our CO-2 production and raw material consumption.
About PLANT-MY-TREE® we participate in the reforestation of protected areas in Germany.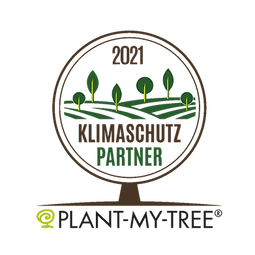 Patrick Leleu Furnier GmbH

Eichetstraße 14
D-76456 Kuppenheim
Deutschland/Germany

HRB 521340, Amtsgericht Mannheim
​Ust.ID.-Nr.DE 811280770